Welcome to Character Cube, the online home of Kenneth Anderson!
I am a professional illustrator and character designer based in the United Kingdom with 15 years experience working between games, animation and illustration. My specialties are story driven and character based illustration and character design for a variety of mediums, in particular childrens television development.
I have a background in traditional 2D animation having worked on Sylvain Chomet's Oscar nominated film "The Illusionist" (2010) as an inbetweener followed by animating on the French feature, "Titeuf: Le film" (2011).
In 2009 I started my business Character Cube with the aim of becoming a freelance character designer and illustrator. I have since worked with numerous companies around the world such as Nick Jr, Seasame Workshop, BBC Ceebeebies, Brown Bag Films, ImagineFX and others on a wide variety of projects.
I am now represented world wide by Lemonade Illustration Agency.
If you are interested in bespoke character design for your project or need a fun and lively illustration please contact Lemonade or email me here: kenny@charactercube.com
I take your data privacy seriously. Please read my privacy notice for more information on how I may collect and store your data.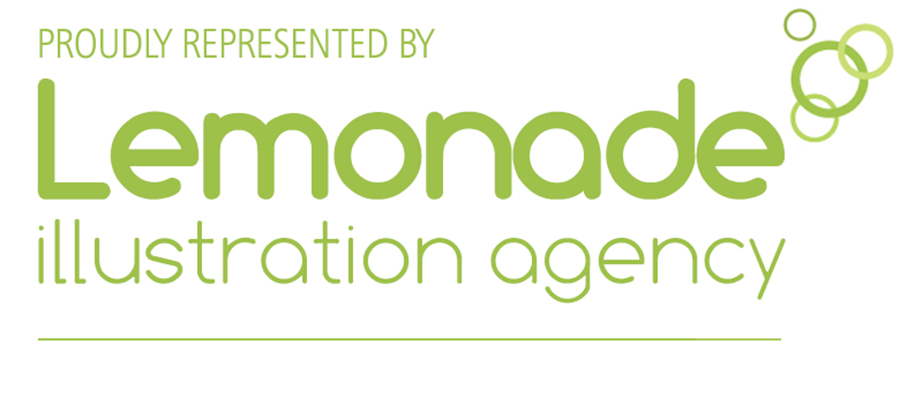 Portfolio / Illustration
---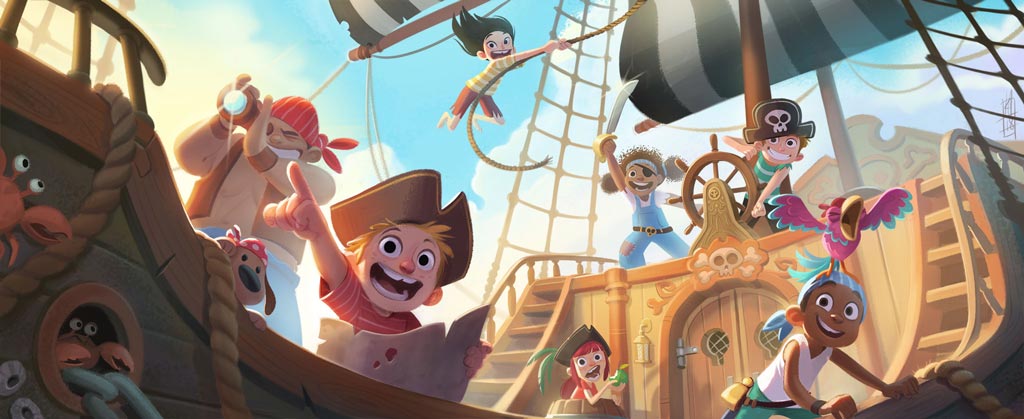 Land Ahoy! / personal illustration ↑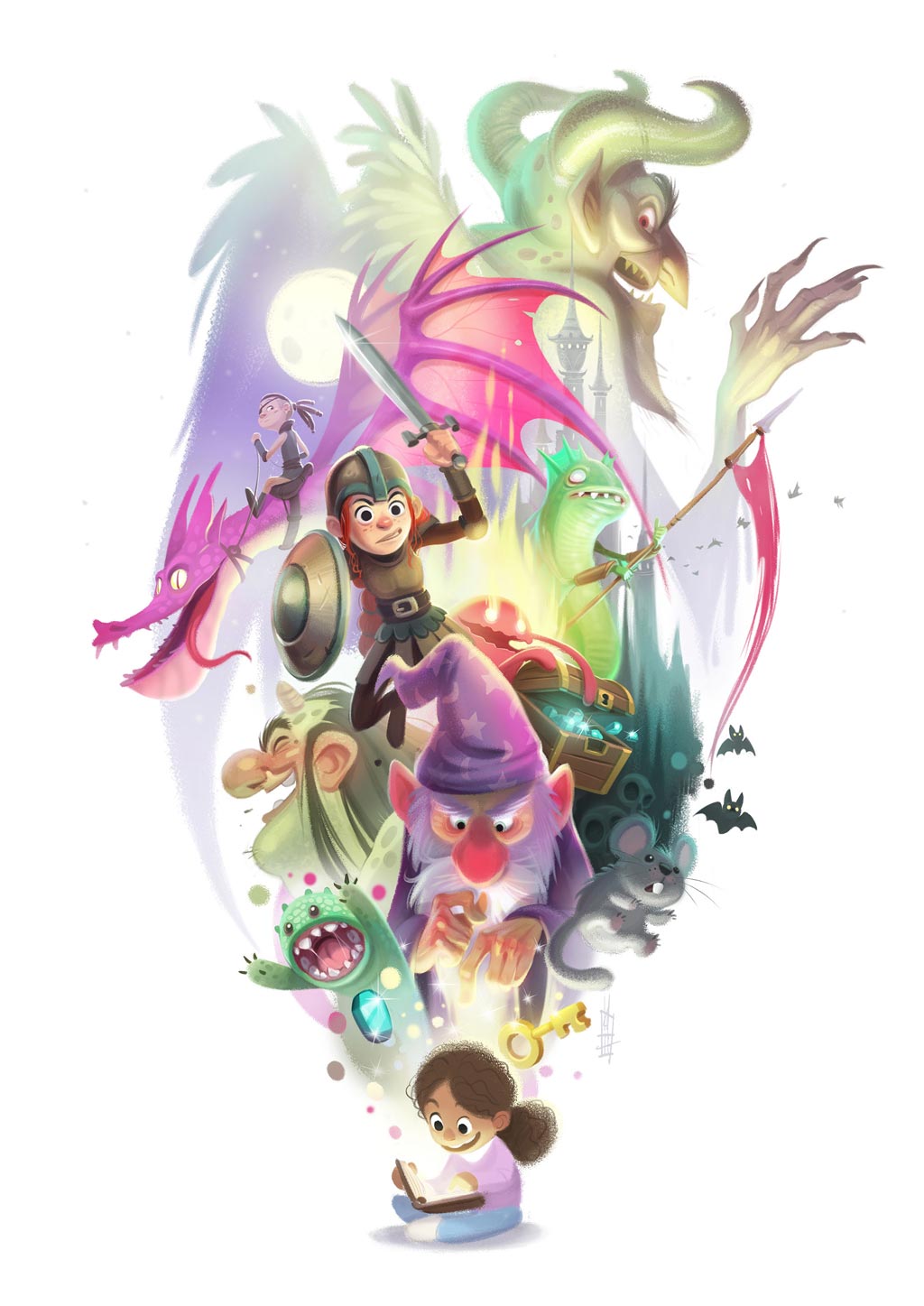 Other Worlds / personal illustration ↑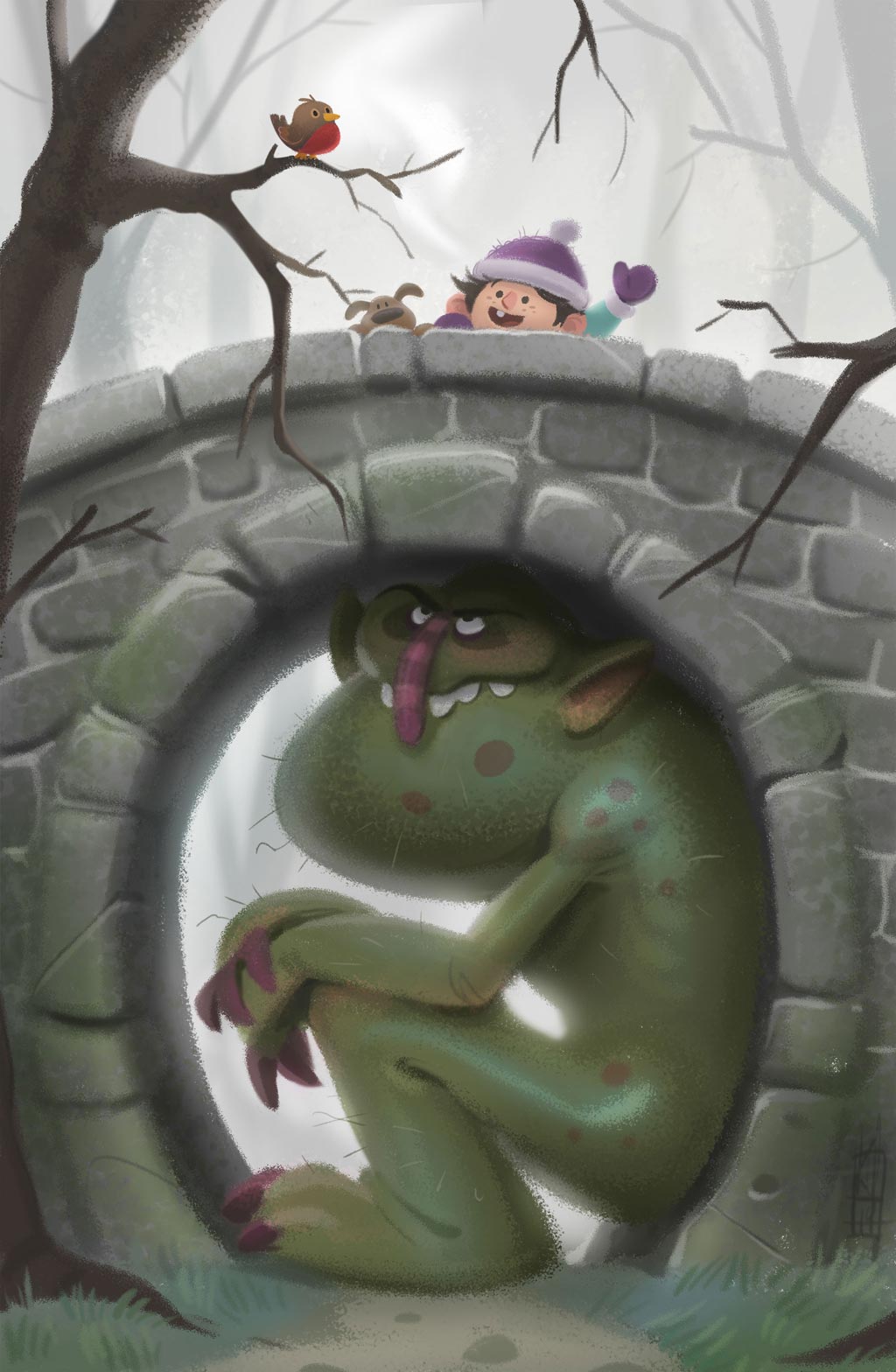 Friendly Robin / personal illustration ↑
Cursed Treasure / personal illustration ↑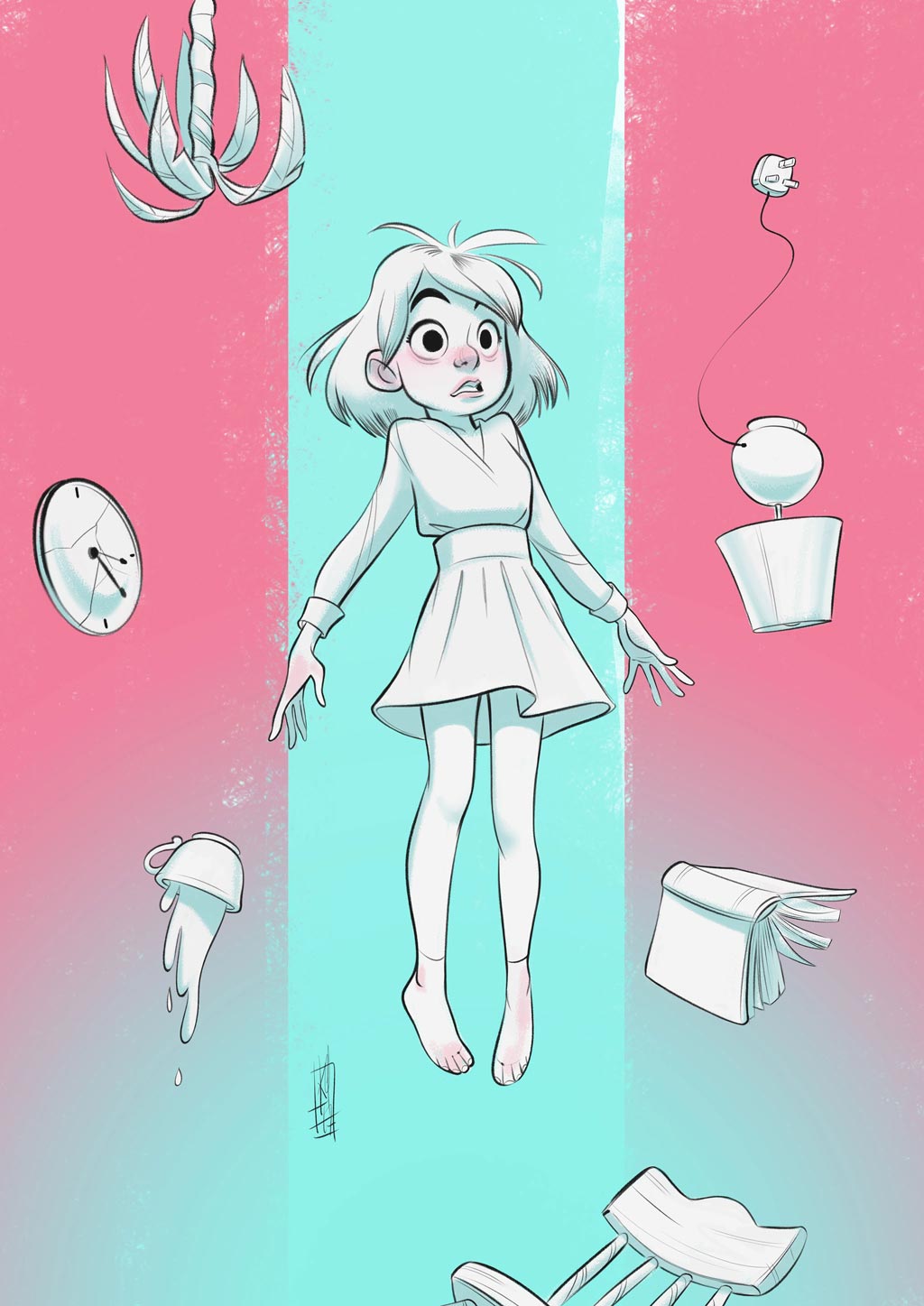 Upside Down / personal illustration ↑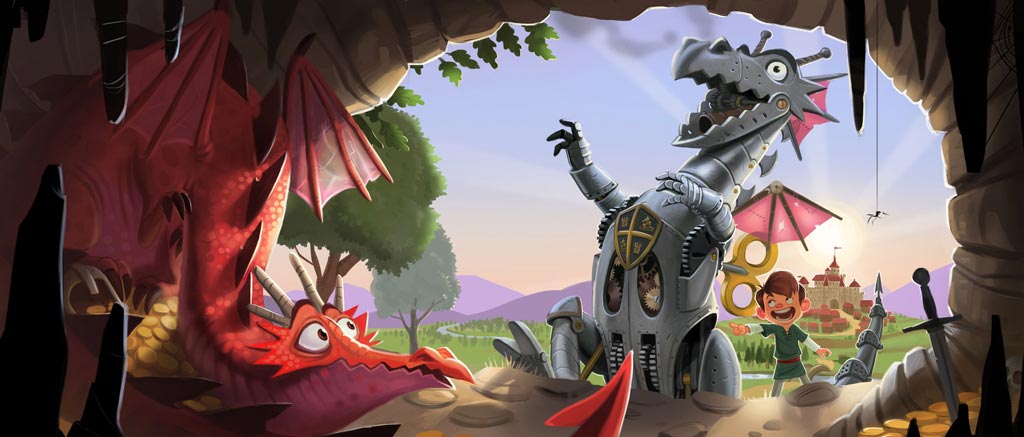 Clockwork Dragon / illustration sample for Oxford University Press ↑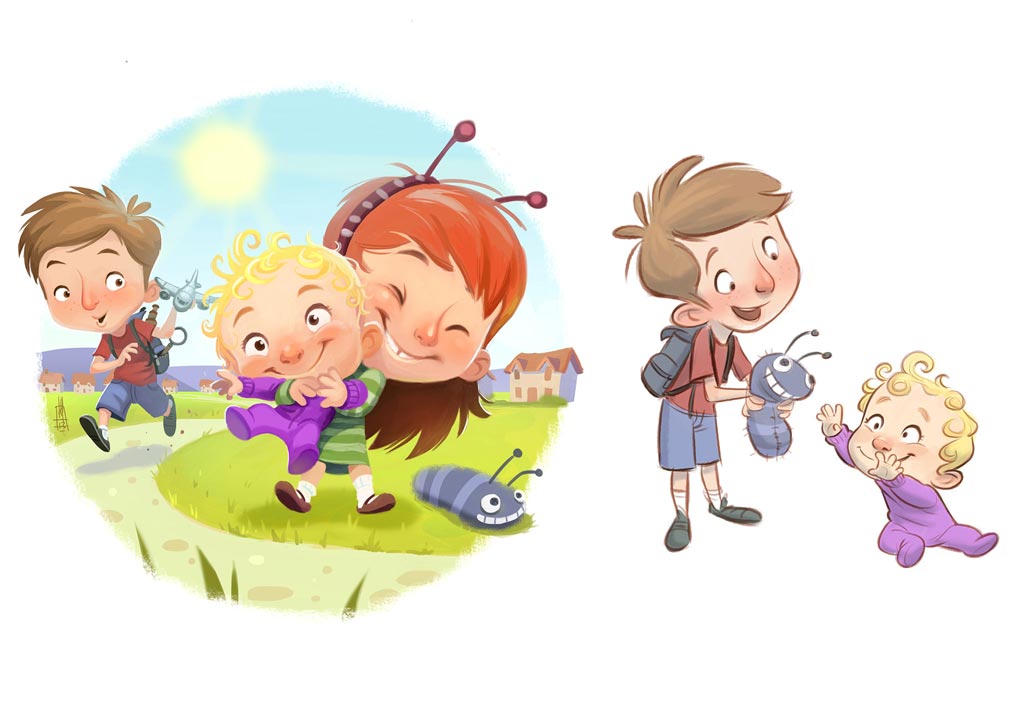 In The Garden / illustration sample for Green Willow Books ↑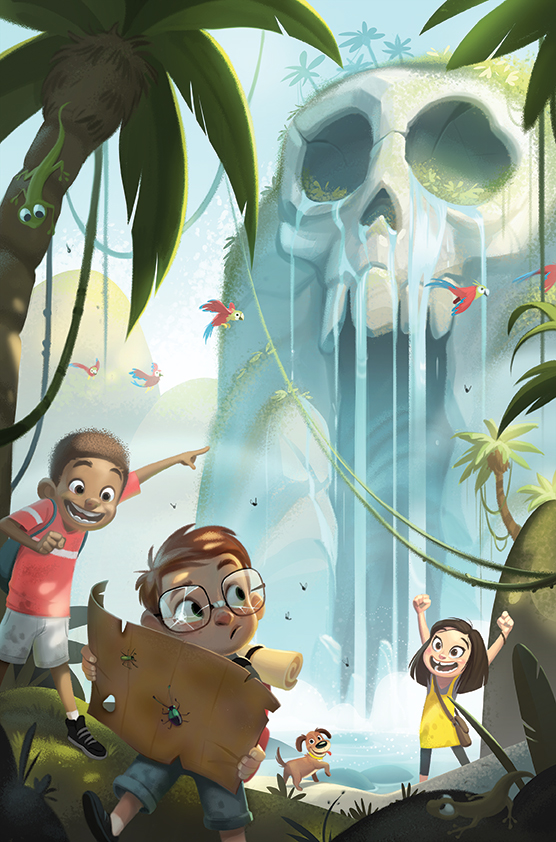 Skull Cave / personal illustration ↑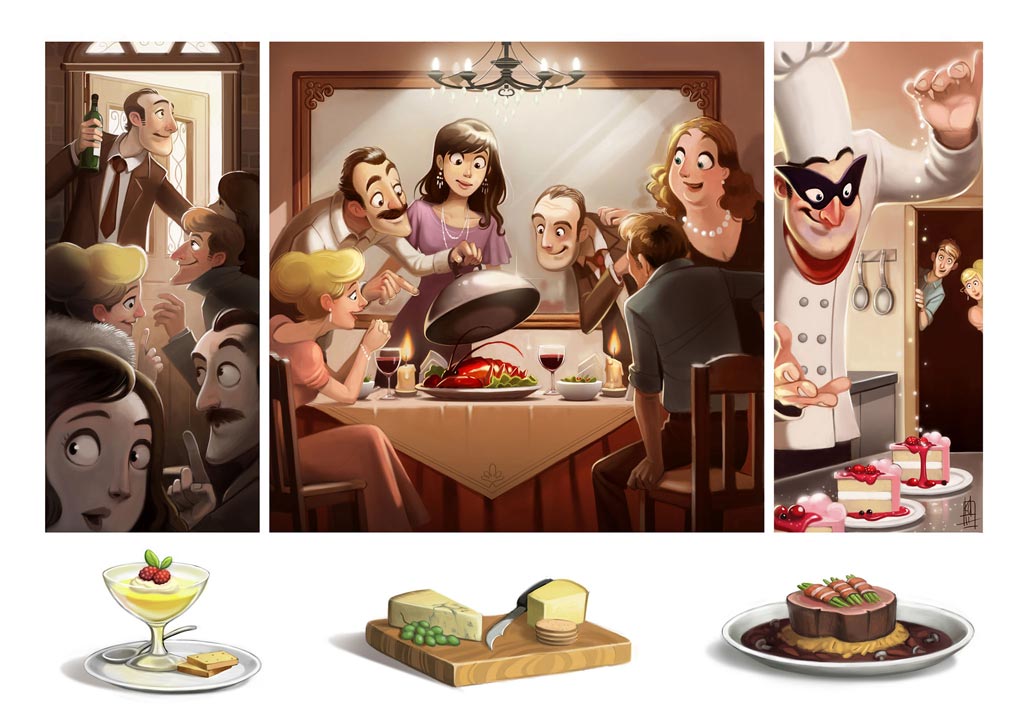 Secret Suppers / Saga Magazine illustration ↑
Pond Life / Saga Magazine illustration ↑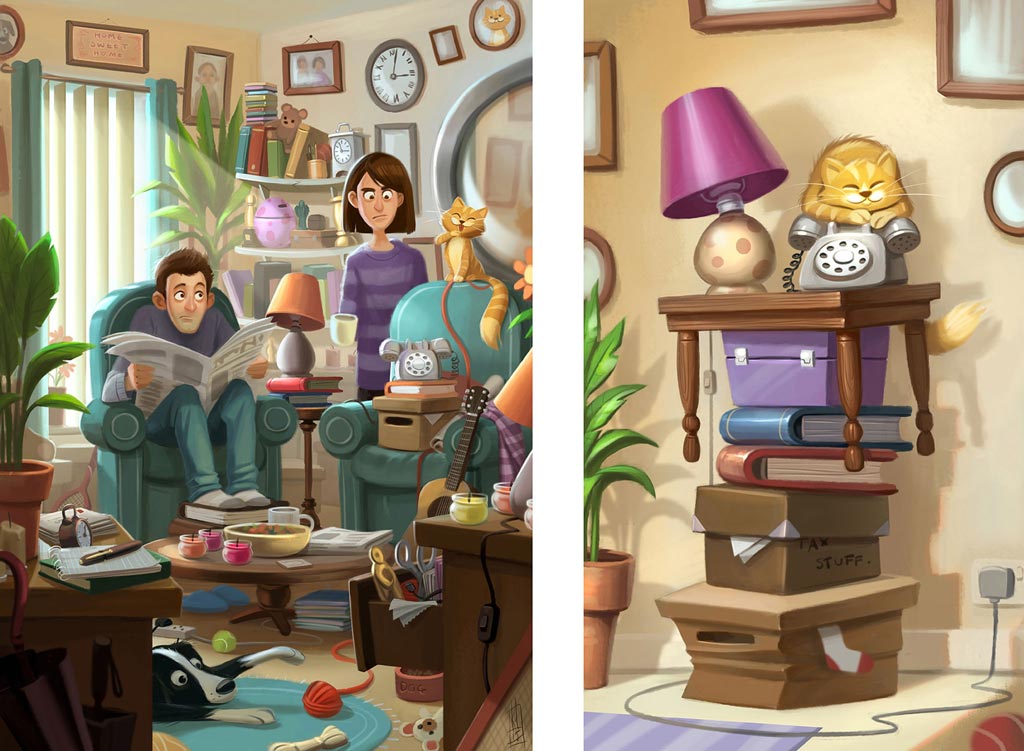 Stuffocation / Saga Magazine illustration ↑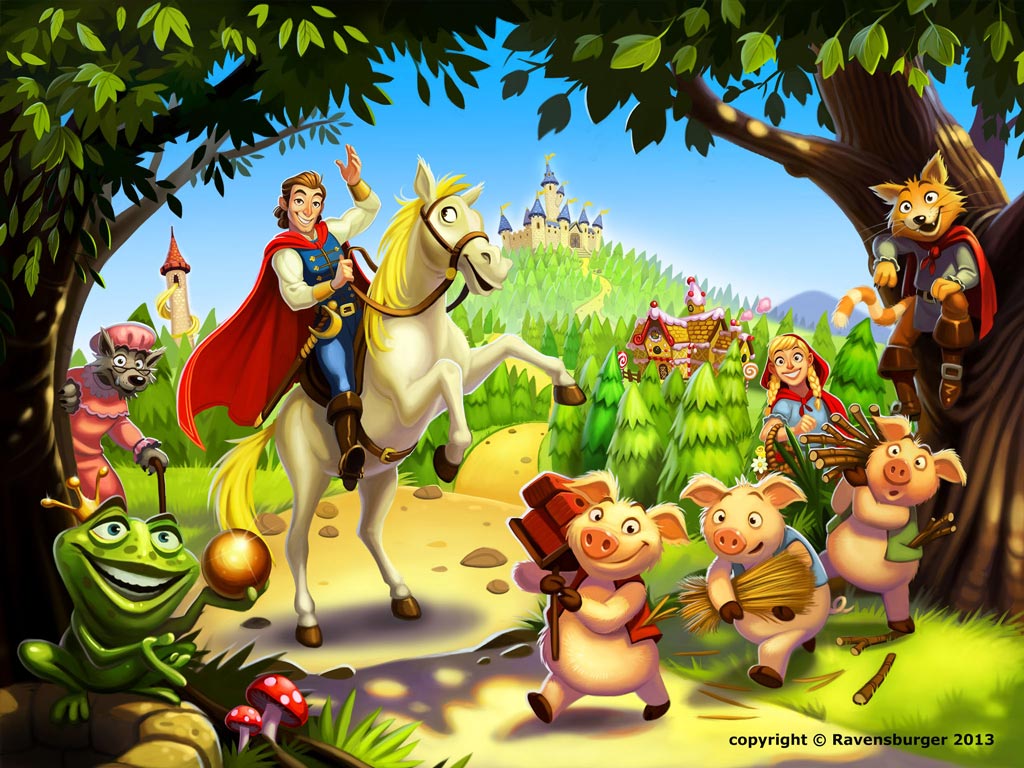 Enchanted Forest Board Game / box illustration - © Ravensburger ↑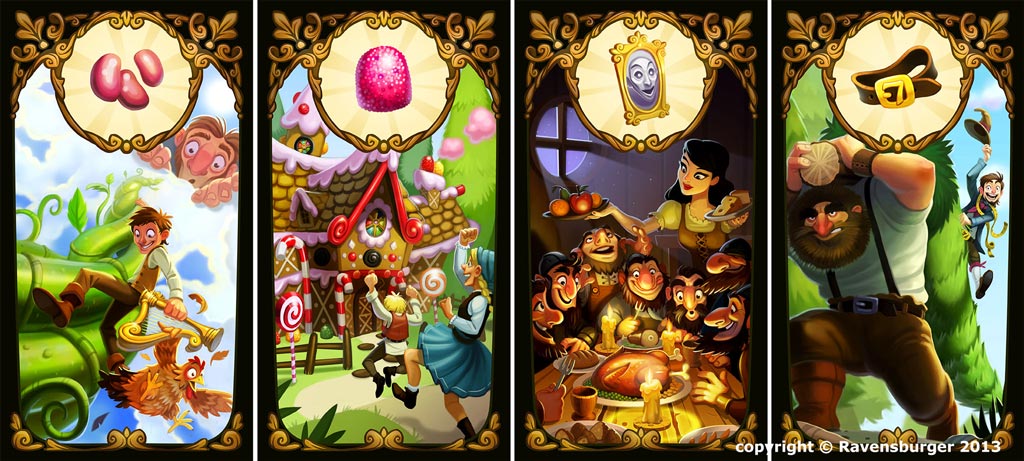 Enchanted Forest Board Game / card illustrations - © Ravensburger ↑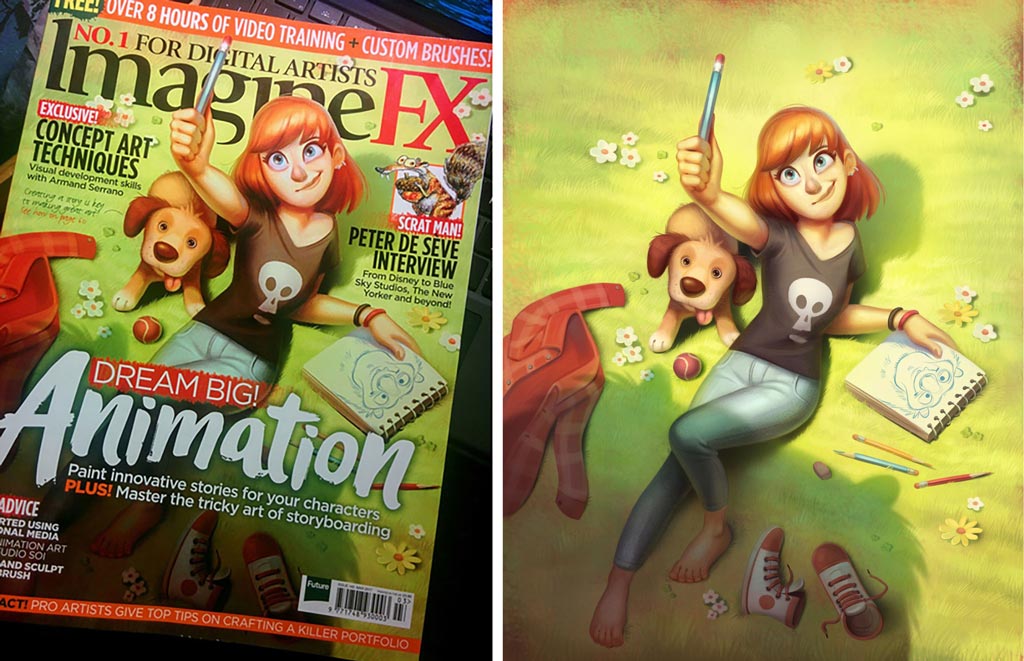 Imagine FX Cover / illustration ↑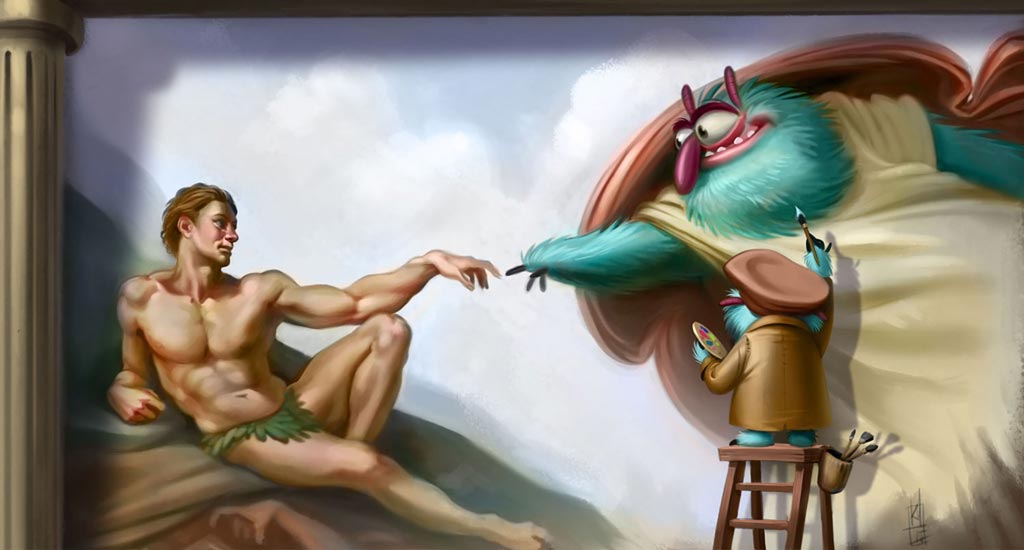 Fresco / personal illustration ↑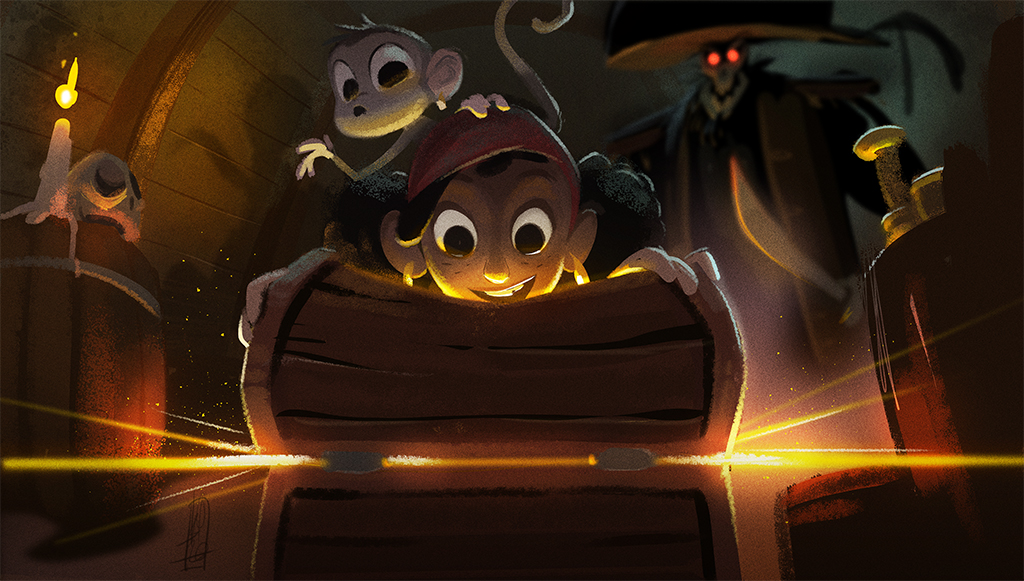 The Magic Chest / personal illustration ↑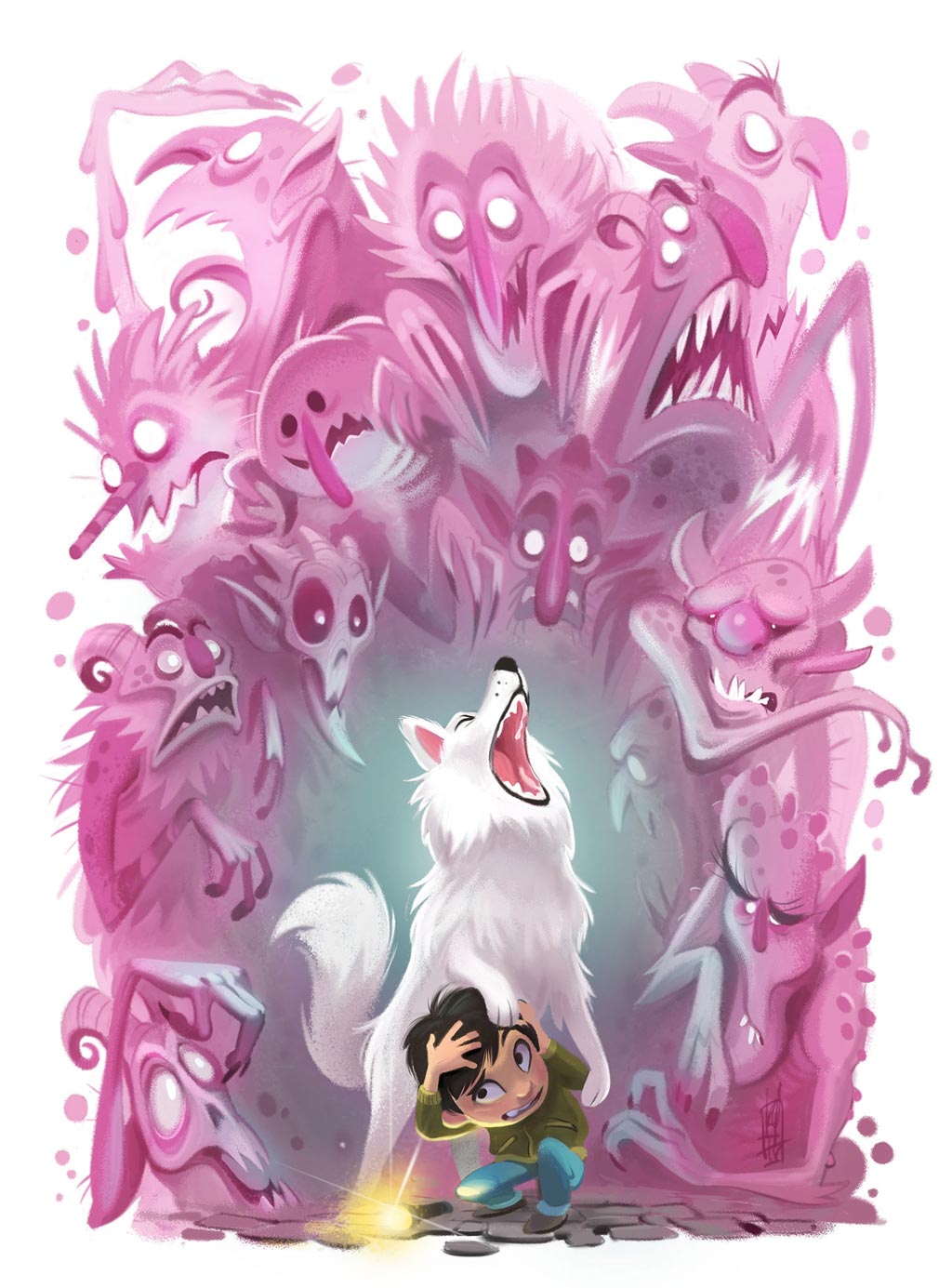 Boys Best Friend / personal illustration ↑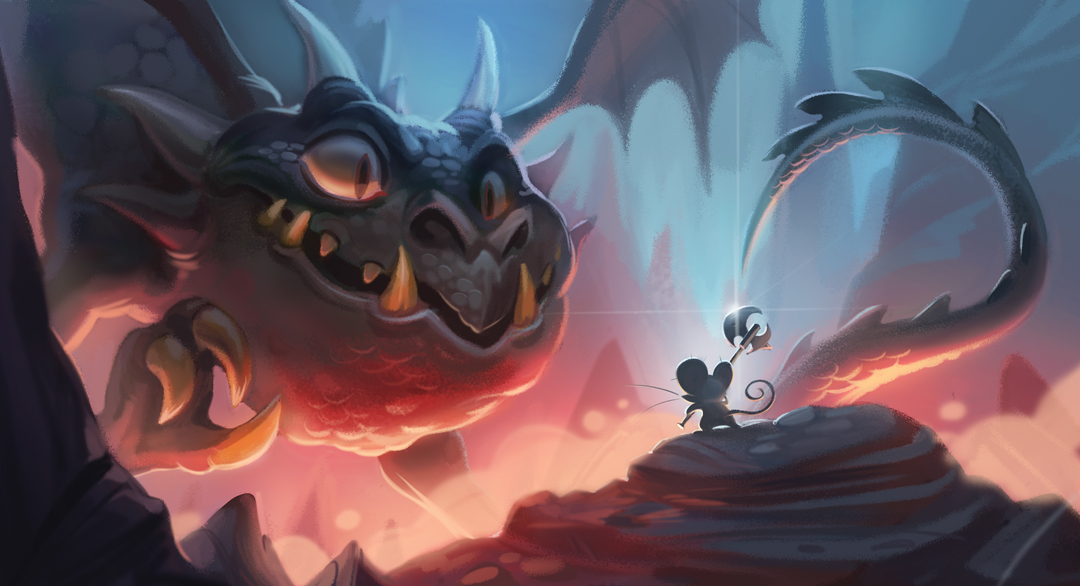 Dragon Slayer / personal illustration ↑
Portfolio / Character design
---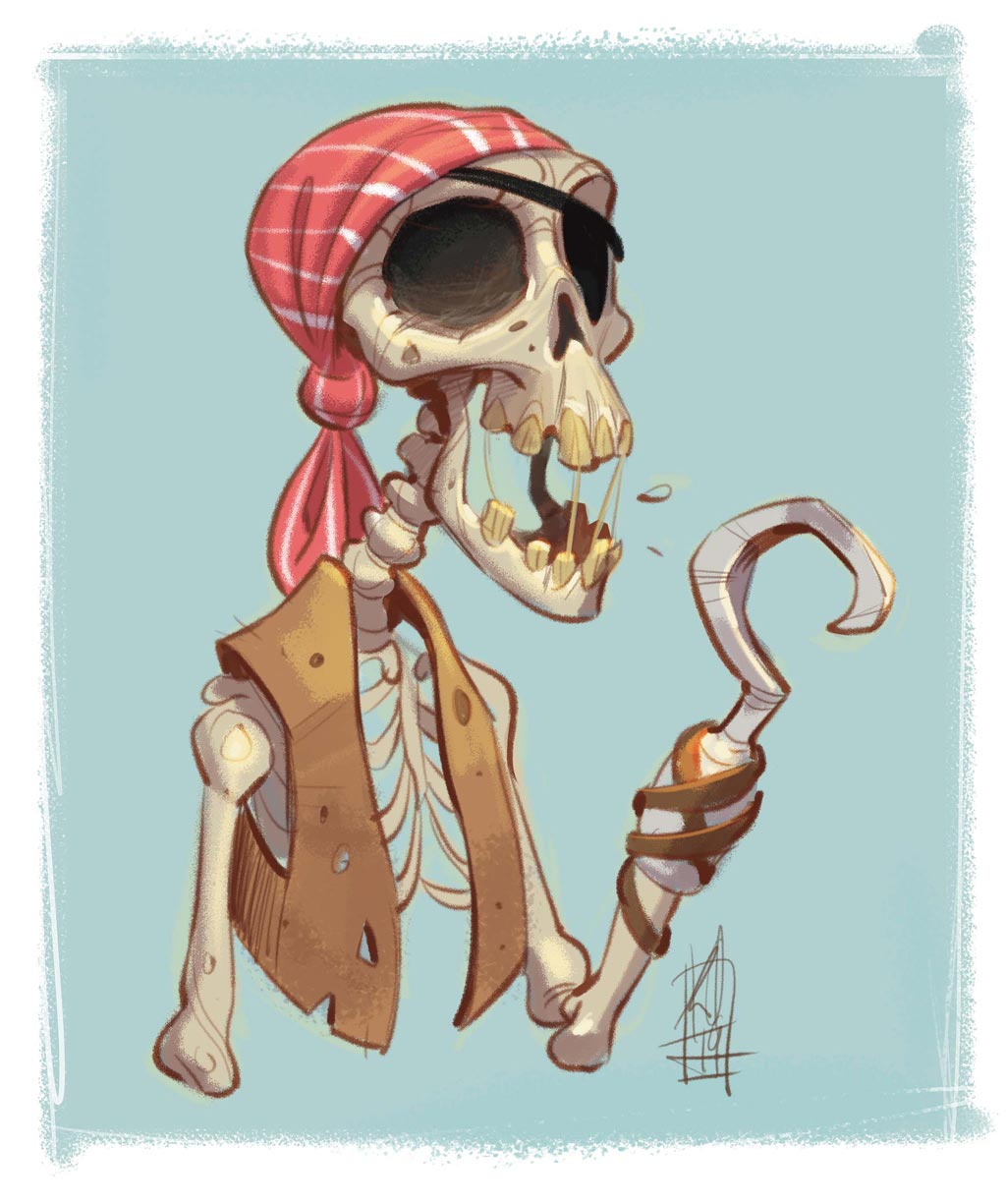 Pirate Skeleton / character sketch ↑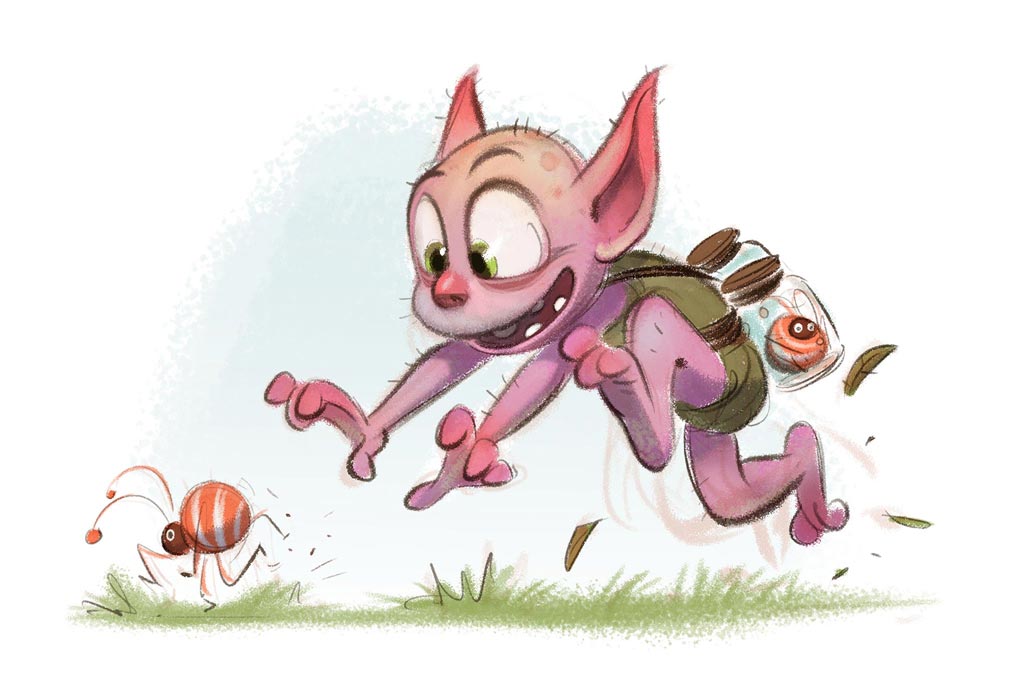 Bug Chaser / personal work ↑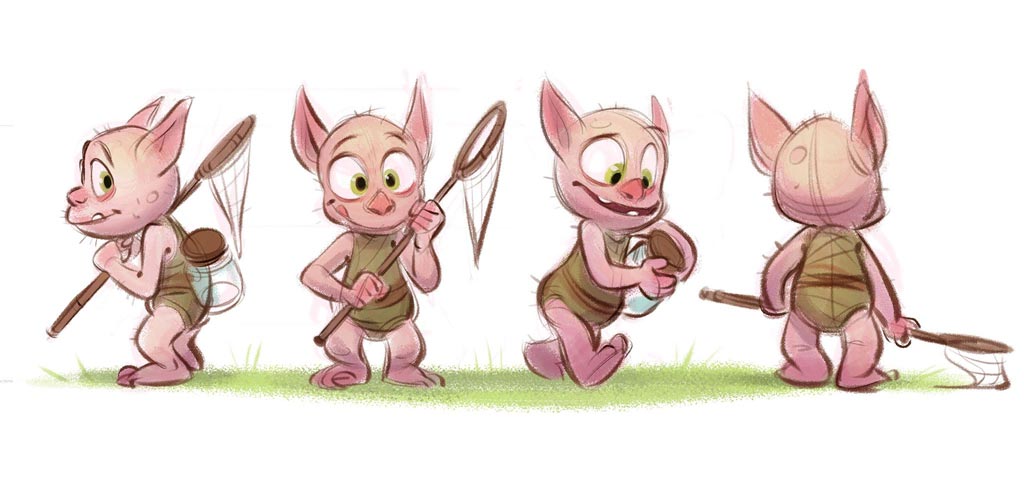 Bug Chaser turnaround / personal work ↑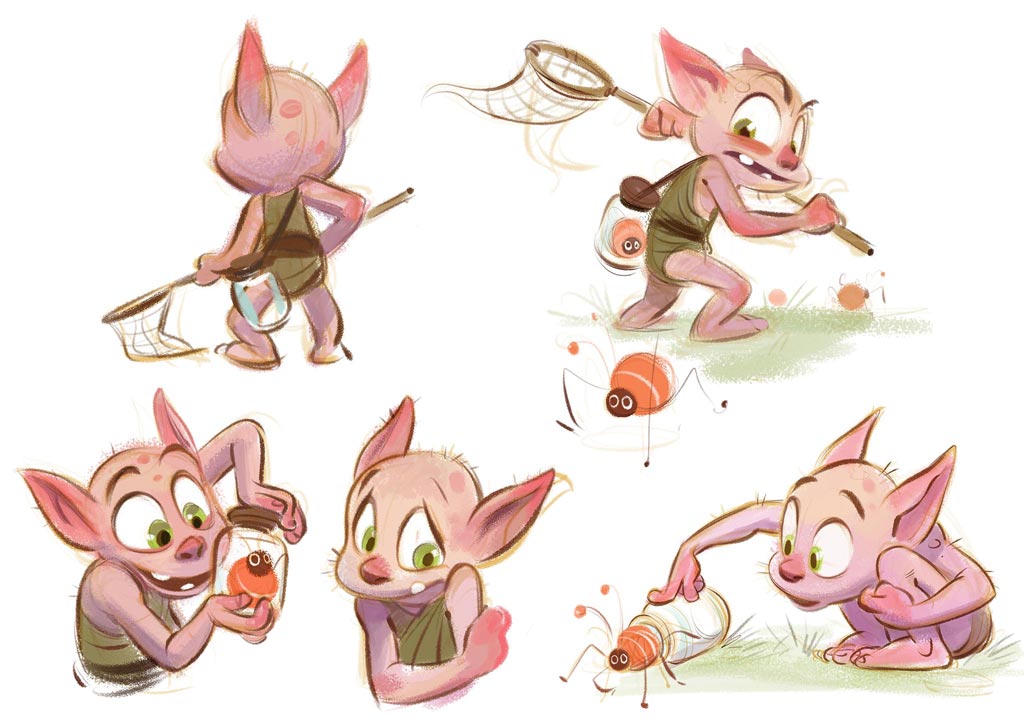 Bug Chaser / character poses ↑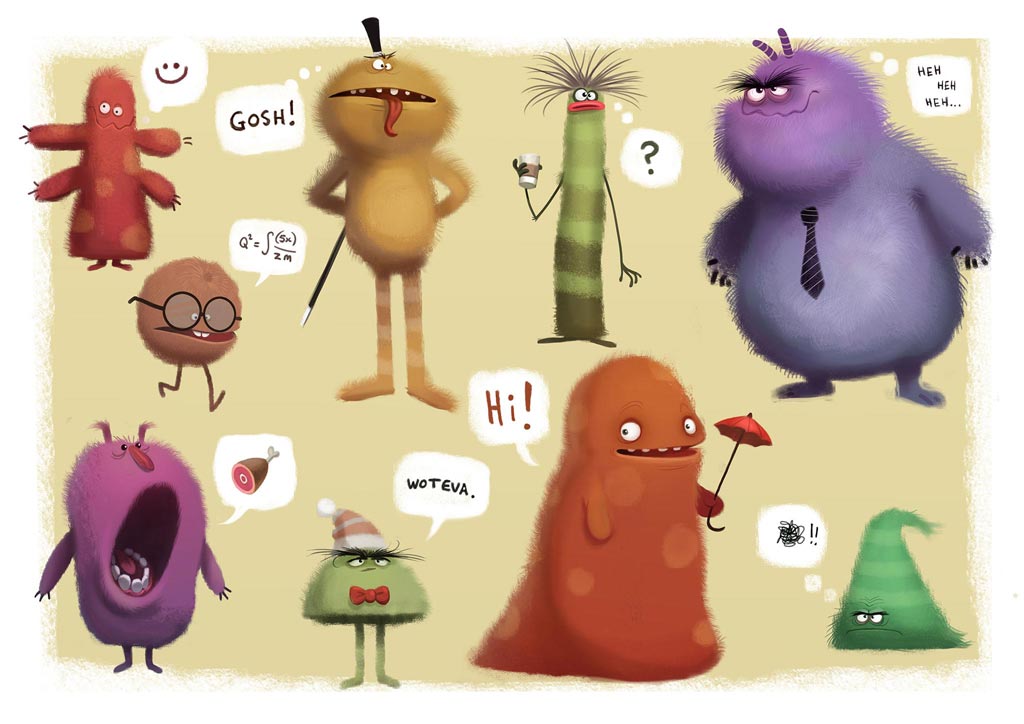 Monsters! / personal work ↑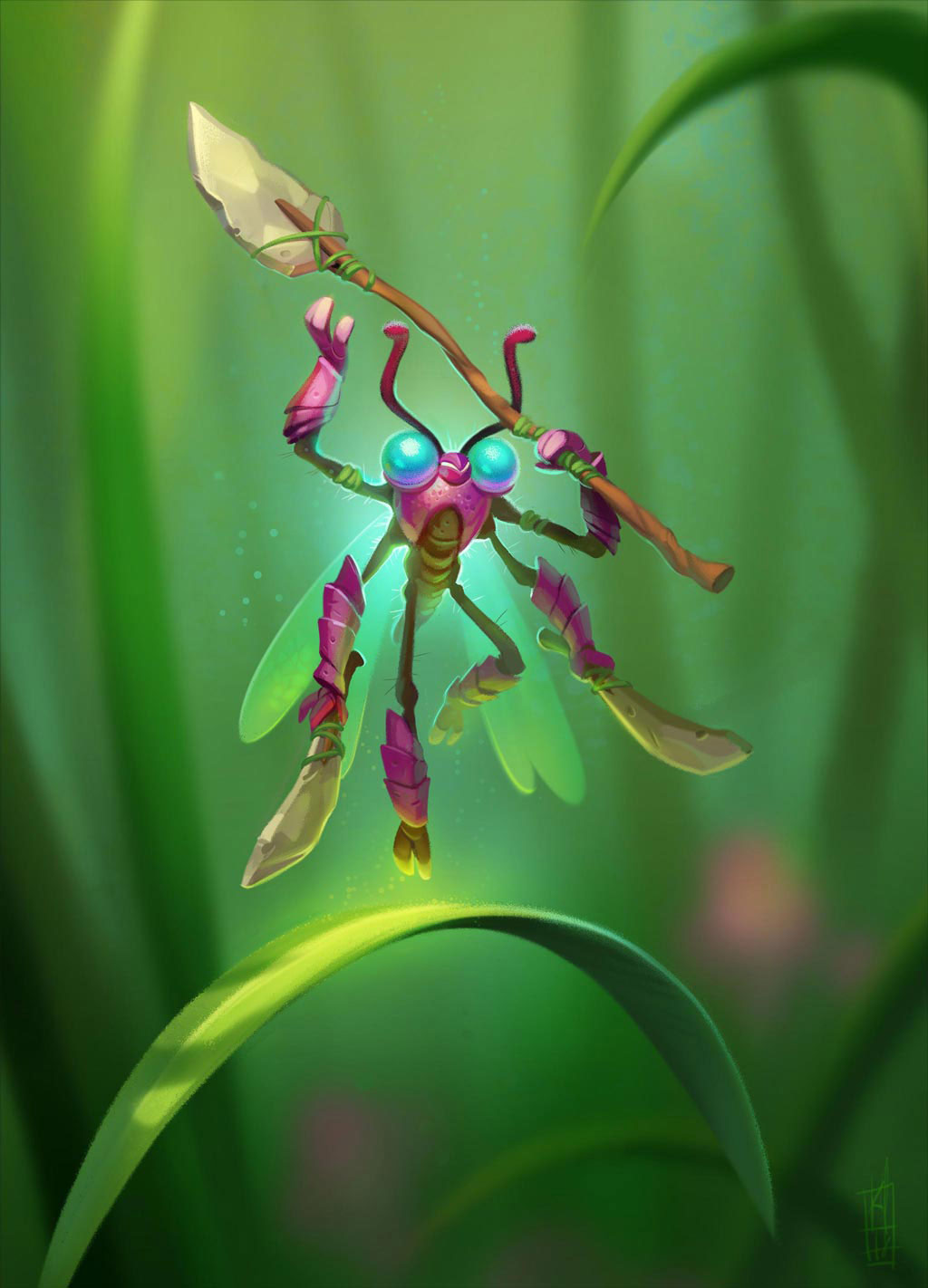 Insect Warrior / personal work ↑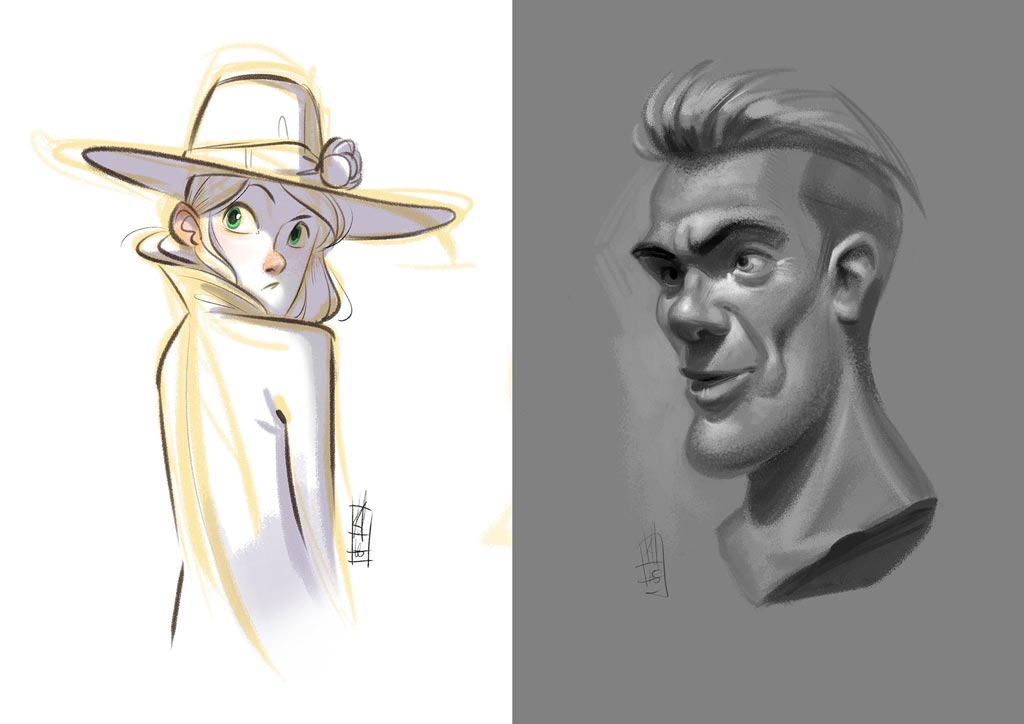 Portraits / personal work ↑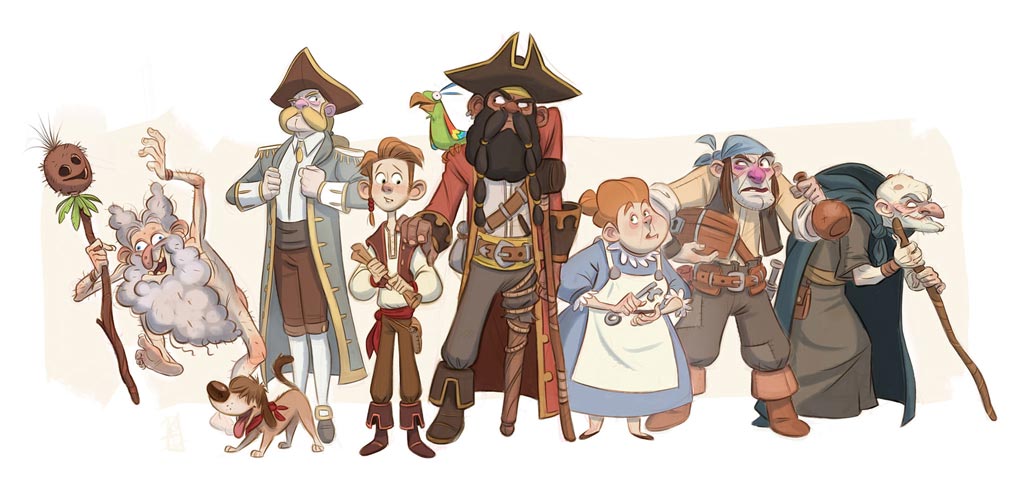 Treasure Island / character designs - personal work ↑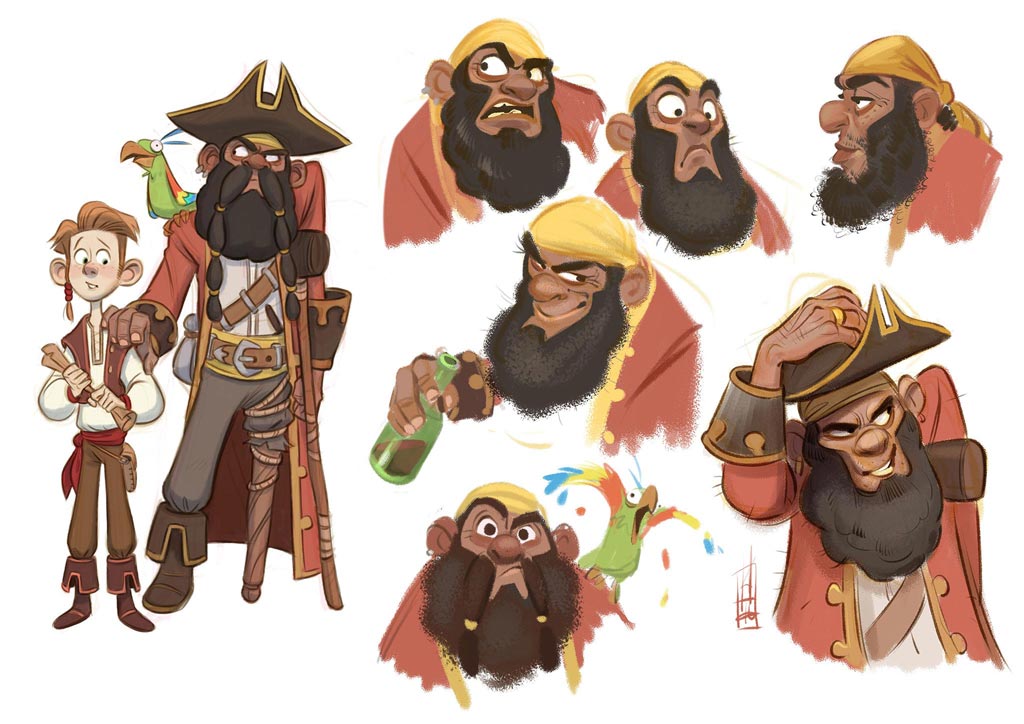 Long John Silver / expressions ↑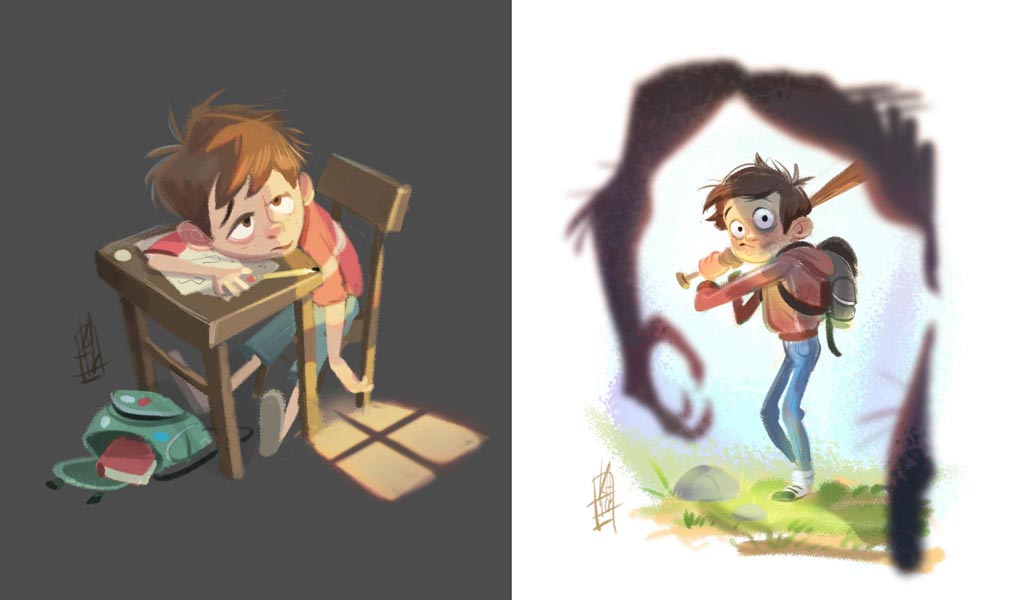 Character Sketches / personal work ↑
Critter / character exploration ↑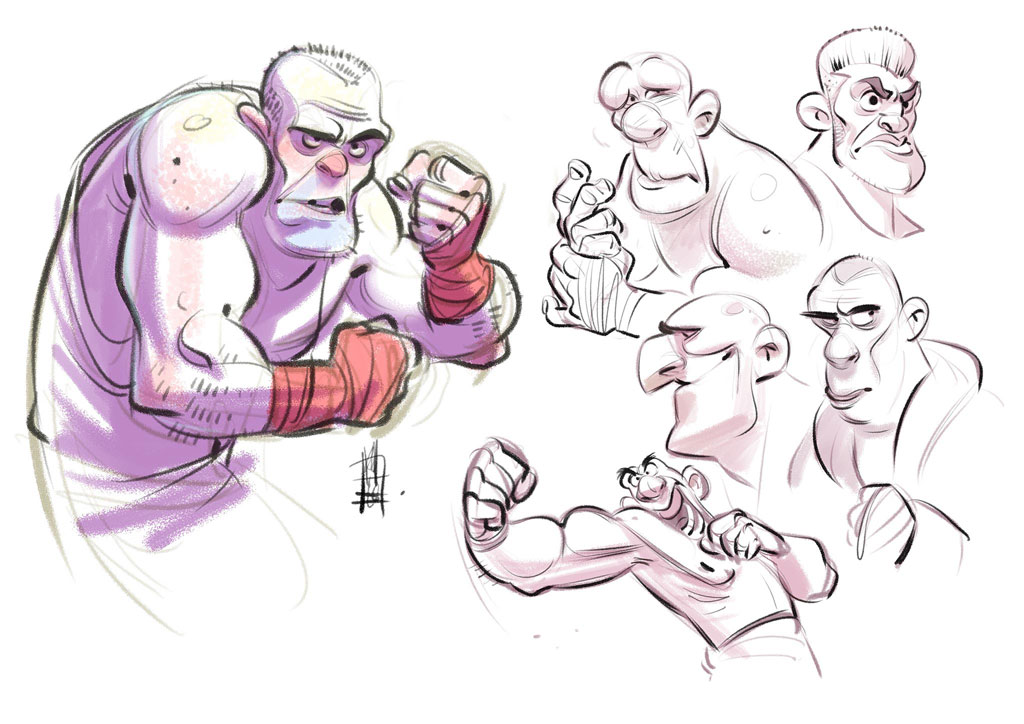 Boxers / character sketches ↑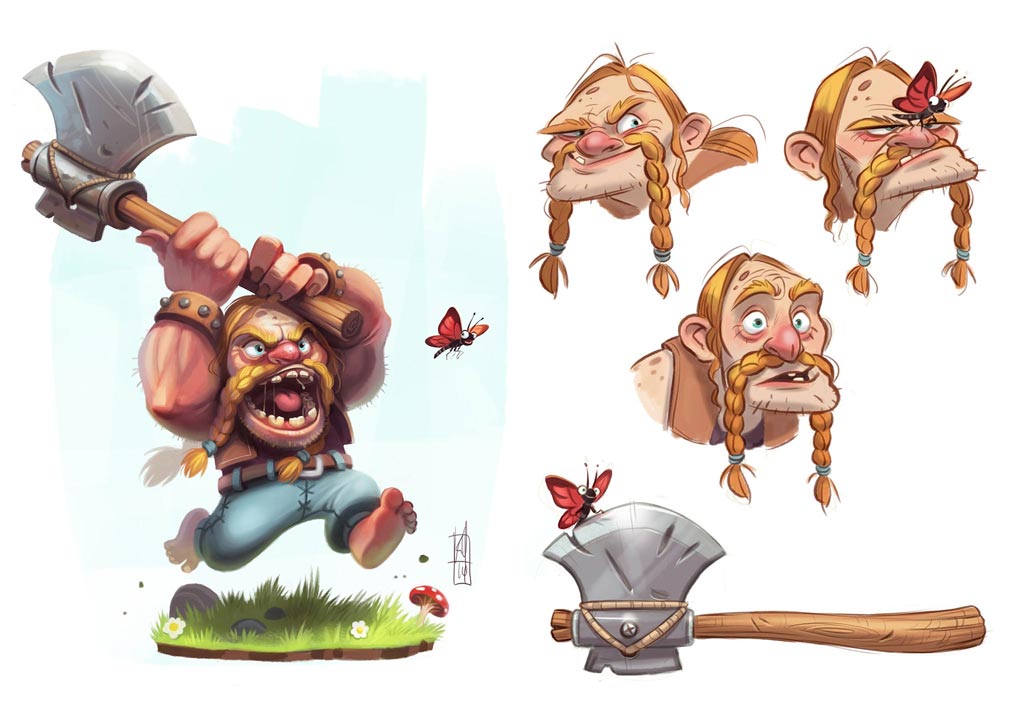 Dwarf Viking / character exploration ↑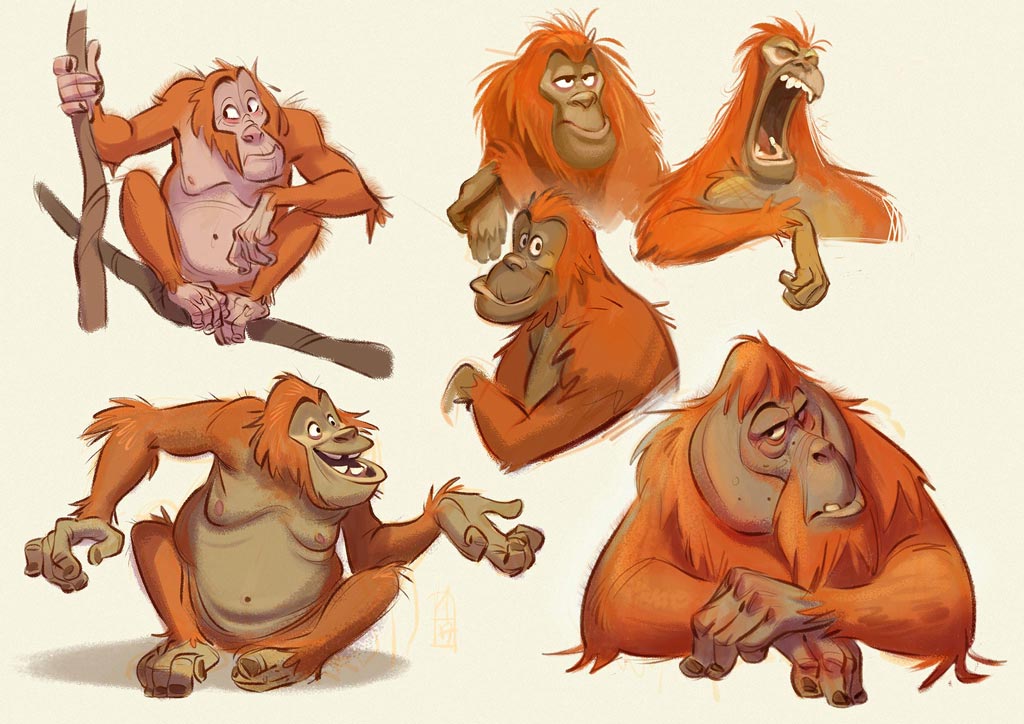 Orangutans / character sketches ↑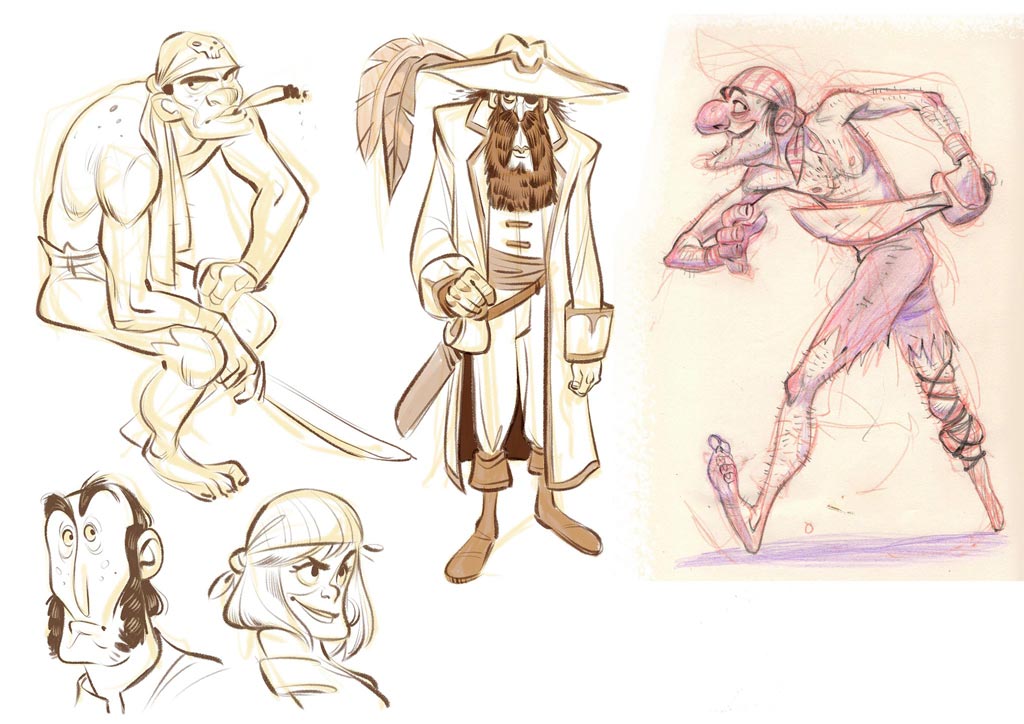 Pirates / character sketches ↑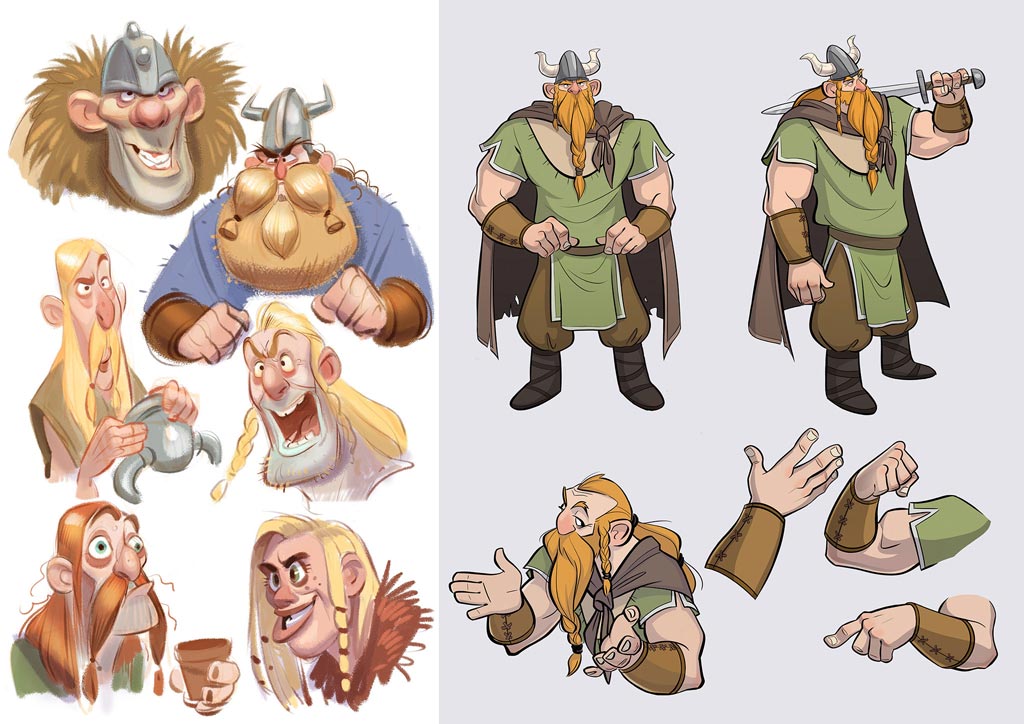 Vikings / character sketches and 21 Draw artwork ↑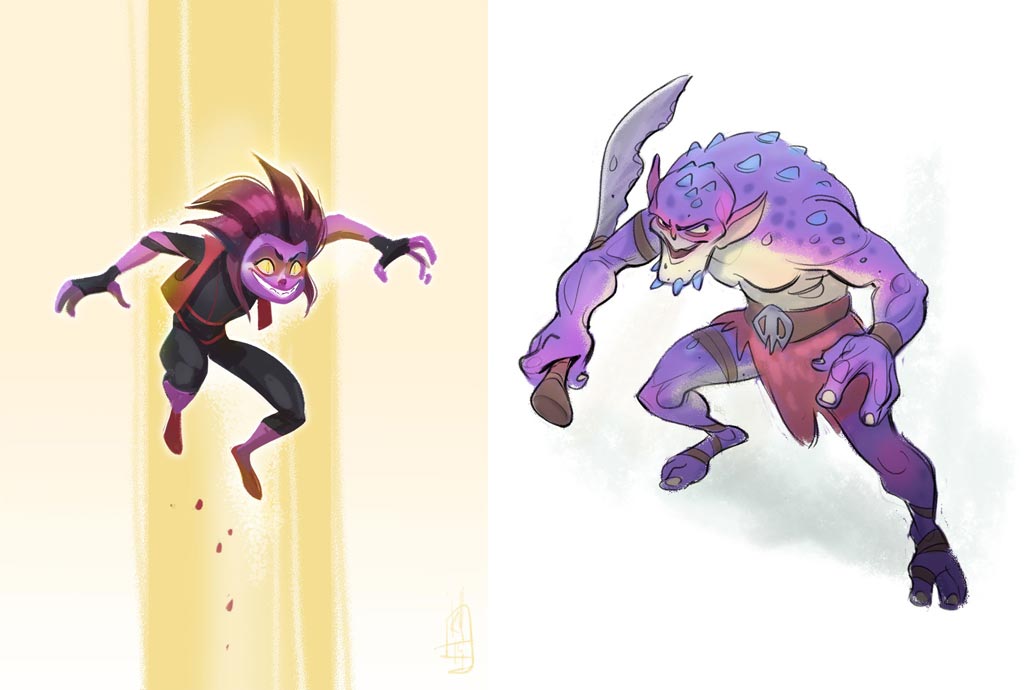 Character sketches / personal work ↑
Links - Interviews / Publications
---
Clients / Previous and current clients
---
Previous Clients:

Nick Jr
Seasame Workshop
Dreamworks TV
Brown Bag Films
Cosmo-Giantwheel
Lighthouse Studios
BBC CeeBeeBies
Imagine FX
3D Total
Cosmo Giant Wheel
Gameface Productions
BES Animation
Axis Animation
Disney Interactive
Fundemic
Firemint
Proper Games
Veemee
Saga Magazine
Mighty Play
Tern Television
Flickerpix
Tiger Games
Forest Pruzan / Ravensburger
Uber Agency
Tandem Films
Trickstar Games

Previous Employers:

Brown Bag Films
Digital Goldfish / Ninja Kiwi
Ink Digital
Cobramobile

Credits / Shows and publications
---

Frankie Best Hates Quests (2022)
Illustrator

Once upon a Christmas (2021)
Illustrator

Butterbeans Cafe (2018)
Character, prop, environment designer

Bitz and Bob (2018)
Character designer

Karmas World (2021)
Character designer

Nella the Princess Knight (2019)
Lead character designer

Top Wing (2017)
2D Designer (Background character design)

Exchange Student Zero (2015)
2D designer (Model packs, character turnarounds)

Monster Beach (2014)
2D Designer (Model packs, character turnarounds, backgrounds)

Titeuf le Film (2011)
Key animator and clean up artist

The Illusionist (2010)
Inbetweener and clean up artist